A profitable international specialty and P&C (re)insurer.
Taking an approach to growing a sustainable business in areas where we have, or can have, a distinction or a competitive advantage.
Growth will be diversified across products, geographies and underwriting platforms through dynamic deployment of capital to realise markets opportunities as they arise.
Driven by empowered and accountable people underpinned by digital innovation and analytical expertise.
Supporting people, community, business and environmental resilience.
TRANFORMING OUR BUSINESS FOR A BETTER FUTURE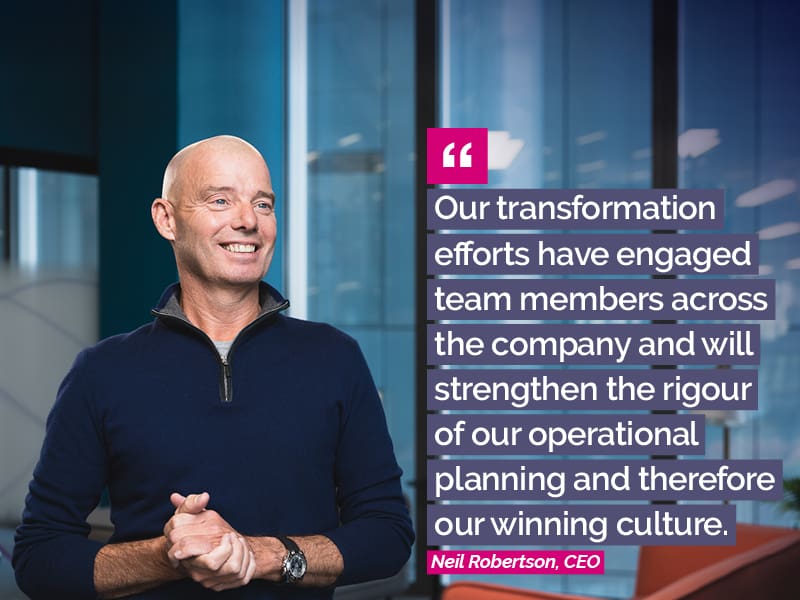 In 2022 we set out an ambitious growth strategy to deliver compound annual growth of 10%-20% over a three-year period, as a multi-national, multi-platform insurance company across three regional business units in the UK, US & Bermuda and Asia Pacific. The ultimate goal of this is to improve our financial performance, increase the value we create and provide, and ensure that we attract and retain the partners and colleagues who are responsible for our success.
In order to realise the full potential of our business and deliver this growth journey, in 2022 we commenced 'resetting' our operating model. We optimised for profitable growth, more capable of making effective decisions and more resilient to the risks we face. Our business has been transformed from the ground up. Every facet, from the leadership structure, operating model, to our digital capabilities, sustainability strategy and growth focus has been assessed and refined.
We want to build for the long term, to establish ourselves as a leading, dynamic, specialty insurer committed to enabling innovation, facilitating transition and driving enterprise and stakeholder value. We are now primed for long-term profitability growth in markets where we have scalable lead positions and a structure to capitalise on opportunities created.
2022 Financial Highlights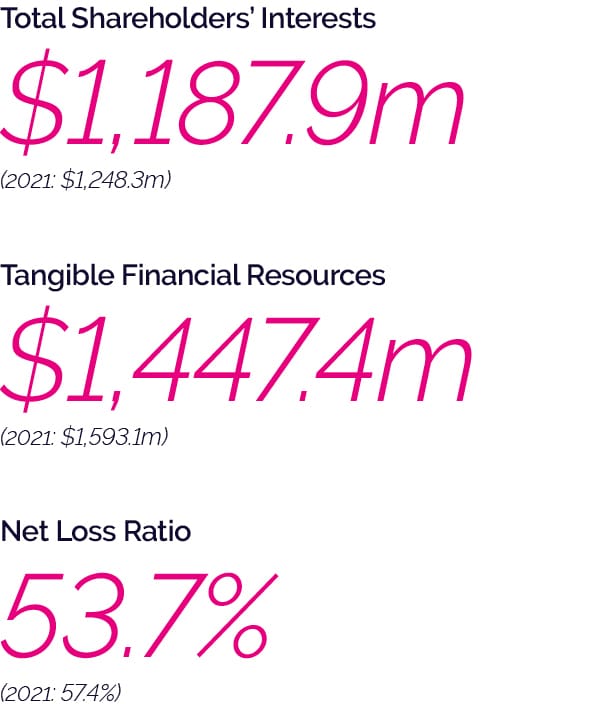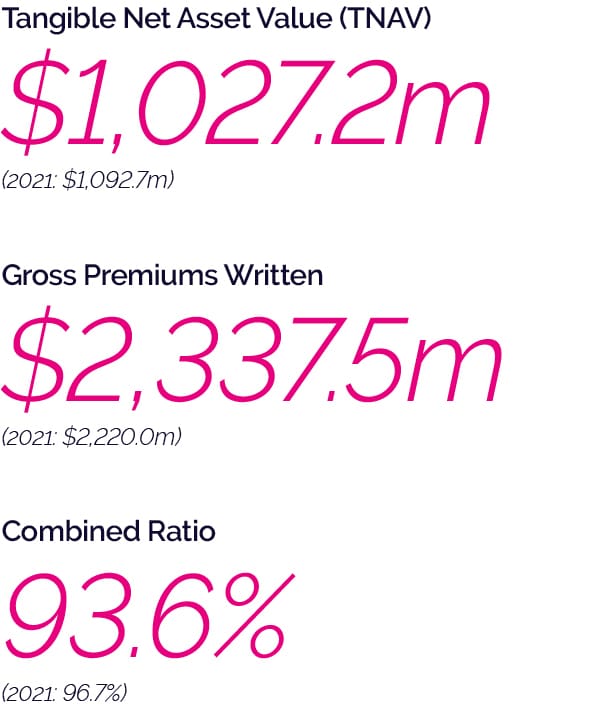 Net premiums earned represent 'net premiums written' (being premiums written gross of acquisition costs and exclusive of premium taxes; less reinsurance premiums ceded) and the change in gross and reinsurers' share of unearned premium. For 2021 this is stated before the loss portfolio transfer of $470m.
The net loss ratio is calculated by dividing 'net claims incurred' (being net claims paid and the movement in net claims reserves) by 'net premiums earned'.
The combined ratio is calculated by dividing 'net claims incurred' and underwriting expenses (as defined in note 11 on page 102 of the Annual Report for the year ended 31 December 2022) by 'net premiums earned'.
Investor Relations – Key Contacts